Palmer Animal Hospital opened in downtown Myersville in February 1991. Over the years, we have been blessed with many wonderful clients and were able to relocate into a new building in 2003. Our business continues to grow and we added an addition in 2009, and we hope to continue serving our clients and patients for many years to come.
At Palmer Animal Hospital, we understand the value of family and the role your pet plays in yours. The goal of Dr. Palmer and his staff is to provide quality, personable service for you and your pet. We offer all of the services necessary to keep your pet a happy and healthy member of your family for years to come — from preventative care and vaccinations, to medical and surgical care, in-house laboratory testing, and even referrals when necessary. Boarding services are also available for our patients.
Dr. Philip and Mrs. Susan Palmer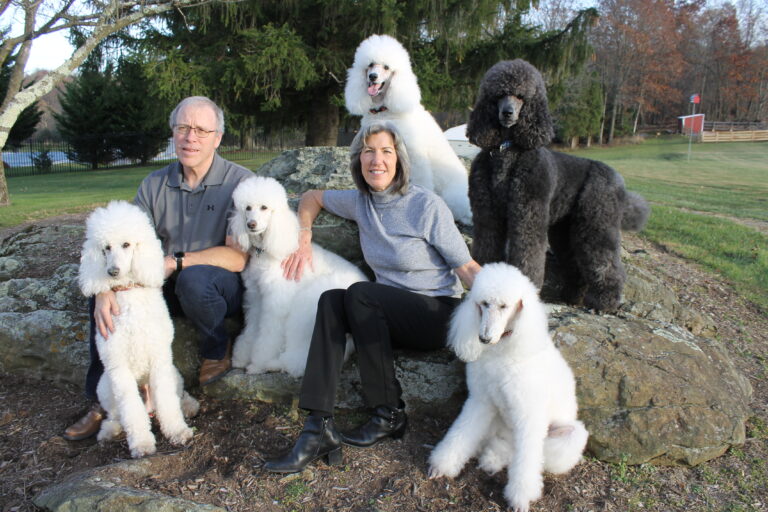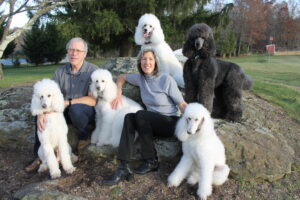 Susan and Phil met in the fall of 1980 as lab partners in Anatomy class when both were undergraduates at the University of Maryland. In 1982, Susan graduated with a degree in Animal Science. They married in 1986 and together opened Palmer Animal Hospital in 1991. Susan groomed at the office for many years and had a faithful base of clients.   She is now retired and spends her time with her grandchildren and taking care of all the critters on our small farm on South Mountain.  Susan also raises and shows Standard Poodles, and greatly enjoys working with the dogs.   See our South Mountain Standard Poodles page for more information.
Around the Office