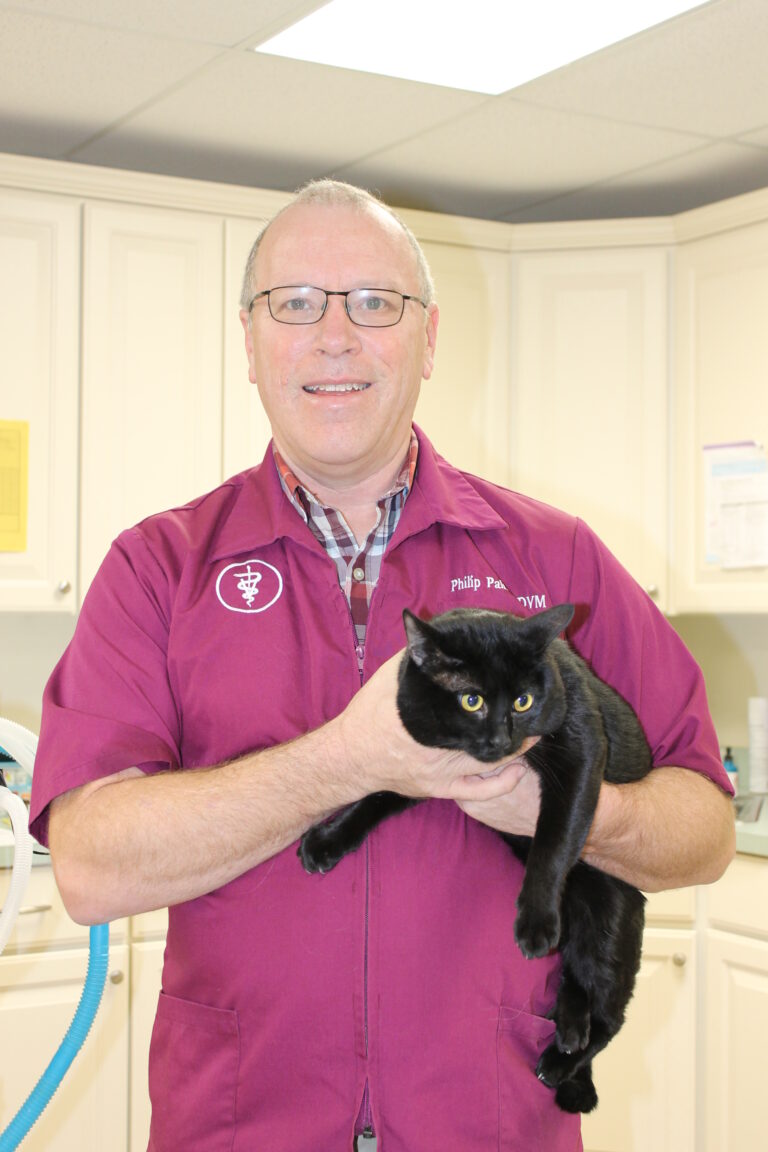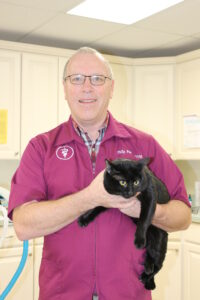 Dr. Philip Palmer has lived on South Mountain for most of his life. He is a graduate of Boonsboro High School, did his undergraduate studies at the University of Maryland in College Park, and received his DVM from the Virginia-Maryland Regional College of Veterinary Medicine (Blacksburg, VA) in 1985. He practiced in New London, PA for 2 years, and in Frederick, MD for 3 years before opening Palmer Animal Hospital in downtown Myersville in 1991. The business relocated to a new building in it's current location in 2003.
Dr. Palmer is a second-generation veterinarian. His father, Dr. Amos E. Palmer, was a veterinarian for 38 years before he died in 1987. His father worked for much of his career in cancer research, but started his veterinary career in private practice in Middletown in the early 1960's. While father and son never practiced together, Palmer Animal Hospital is dedicated to the memory of Dr. Amos Palmer, and to the care and inspiration he provided.
Dr. Palmer still lives in the home his parents built on South Mountain with his wife, Susan. They have three children and five grandchildren. Dr. Palmer and Susan live on a small farm with their five Standard Poodles, two horses, four miniature horses, as well as their barn cat, Sir. Dr. Palmer enjoys woodworking, cycling on the C&O Canal, playing board games, playing the guitar and spending time with his grandchildren.